Daily Commentary – Friday, December 20, 2013 – Have you Heard of the Affluenza Defense?
December 20th, 2013 under Daily Commentary, Justice. [ Comments: none ]
After driving drunk killing 4 and critically injuring 2, 16yr Old Ethan Crouch gets off with a suspension after his defense uses the Affluenza defense. WTF?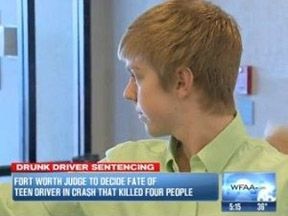 Daily Commentary - Friday, December 20, 2013
Play Now
| |
Download
---
The Dana Pretzer Show – Tuesday, May 21, 2013 – With Diane Dimond, Wendy Murphy and Robin Sax
May 21st, 2013 under Diane Dimond, Guests, Justice, Legal Trials, Murder, Show Line Ups, The Dana Pretzer Show, True Crime, Wendy Murphy. [ Comments: none ]
LISTEN TO THE DANA PRETZER SHOW ON SCARED MONKEYS RADIO AT 9PM ET
Dana welcomes special guests:
Diane Dimond – Award winning journalist and media personality discussing "what is your definition of a pimp" and some Michael Jackson news
Wendy Murphy – Former DA, Author and Legal analyst. Discussing the Jodi Arias trial and sentencing
Attorney/Analyst Robin Sax discussing the Jodi Arias trial
LISTEN TONIGHT LIVE AT 9 PM ET
The Dana Pretzer Show - Tuesday, May 21, 2013
Play Now
| |
Download
---
The Dana Pretzer Show – Tuesday, April 23, 2013 – With Special Guests Author Mary Papenfuss, Dr. Dale Archer, Blink from BlinkonCrime, Pat Brown and Mike Wolfe
April 23rd, 2013 under Blink from Blink on Crime, Dr. Dale Archer, Guests, Justice, Legal Trials, Murder, Pat Brown, Show Line Ups, The Dana Pretzer Show, True Crime. [ Comments: 1 ]
Reschedule of last nights show – Note new time tonight at 7pm ET
LISTEN TO THE DANA PRETZER SHOW ON SCARED MONKEYS RADIO AT 7PM ET
Dana welcomes special guests:
LISTEN TONIGHT LIVE AT 7 PM 
The Dana Pretzer Show - Tuesday, April 23, 2013
Play Now
| |
Download
---
The Dana Pretzer Show 9pm ET – Tuesday, April 2, 2013 – With Special Guests Stacy Dittrich and Mike McIntyre
April 2nd, 2013 under Guests, Justice, Mike McIntyre, Missing Persons, Show Line Ups, Stacy Dittrich, True Crime. [ Comments: none ]
LISTEN TO THE DANA PRETZER SHOW ON SCARED MONKEYS RADIO AT 9PM ET
Dana welcomes special guests:
Stacy Dittrich Deputy Sherriff, Author and Media Consultant taking about her new book "Searching For Sandra"
Mike McIntyre, Author and Radio Host talking about being Not Criminally Responsible
LISTEN TONIGHT LIVE AT 9 PM ET
The Dana Pretzer Show 9pm ET - Tuesday, April 2, 2013
Play Now
| |
Download
---
The Dana Pretzer Show – Wednesday, March 13, 2013 – Don't miss tonight's show with Authors Martin Clancy and Tim O'Brien, Gil Harrington, Blink from BlinkOnCrime and Gene Servantes
March 13th, 2013 under Blink from Blink on Crime, Guests, Justice, Murder, The Dana Pretzer Show, True Crime. [ Comments: 2 ]
LISTEN TO THE DANA PRETZER SHOW ON SCARED MONKEYS RADIO
Dana welcomes special guests:
The Dana Pretzer Show - Wednesday, Marchy 13, 2013
Play Now
| |
Download
---
The Dana Pretzer Show – Thursday, September 6, 2012 – With Special Guests, Robin Sax, Beth Karas, Pat Brown and Blink Discussing the Drew Peterson Murder Trail in Death of Kathleen Savio
September 6th, 2012 under Blink from Blink on Crime, Guests, Justice, Legal Trials, Murder, Pat Brown, Robin Sax, Show Line Ups, The Dana Pretzer Show, True Crime. [ Comments: none ]
LISTEN TO THE DANA PRETZER SHOW ON SCARED MONKEYS RADIO
Dana welcomes special guests:
LISTEN TONIGHT LIVE AT 9 PM ET
The Dana Pretzer Show - Thursday, September 6, 2012
Play Now
| |
Download
---
The Dana Pretzer Show – Thursday, August 30, 2012 – With Special Guests Robin Sax, Beth Karas and Mike McIntyre
August 30th, 2012 under Guests, Justice, Mike McIntyre, Robin Sax, The Dana Pretzer Show. [ Comments: none ]
LISTEN TO THE DANA PRETZER SHOW ON SCARED MONKEYS RADIO
Dana welcomes special guests:
The Dana Pretzer Show - Thursday, August 30, 2012
Play Now
| |
Download
---
The Dana Pretzer Show – Thursday, August 9, 2012 – With Special Guests Attorney Joel Brodsky and Former ADA Robin Sax
August 9th, 2012 under Attorneys, Drew Peterson, Guests, Joel Brodsky, Justice, Legal Trials, Missing Persons, Robin Sax, The Dana Pretzer Show, True Crime. [ Comments: none ]
LISTEN TO THE DANA PRETZER SHOW ON SCARED MONKEYS RADIO
Dana welcomes special guests:
Attorney Joel Brodsky discussing the Drew Peterson murder trial
Former ADA and current Fox Legal Analyst, Robin Sax also discussing the Drew Peterson trial
LISTEN TONIGHT LIVE AT 9 PM ET
The Dana Pretzer Show - Thursday, August 9, 2012
Play Now
| |
Download
---
The Dana Pretzer Show – Tuesday, May 15, 2012 – With Special Guests Denise Brown and Robin Sax
May 15th, 2012 under Guests, Justice, Podcasts, Robin Sax, Show Line Ups, The Dana Pretzer Show, True Crime. [ Comments: none ]
LISTEN TO THE DANA PRETZER SHOW ON SCARED MONKEYS RADIO AT 9 PM ET
Dana welcomes special guests:
Denise Brown – Domestic Violence Expert and Talk Radio Host, continues the recent discussion regarding domestic violence
Robin Sax  – My Fox LA contributor, lawyer and author discussing high profile cases in the news
LISTEN TONIGHT LIVE AT 9 PM ET
The Dana Pretzer Show - Tuesday, May 15, 2012
Play Now
| |
Download
---
The Dana Pretzer Show – Tuesday, February 21, 2012 – with Wendy Murphy and Clint VanZandt
February 21st, 2012 under Clint Van Zandt, Guests, Justice, Missing Persons, Murder, The Dana Pretzer Show, True Crime, Wendy Murphy. [ Comments: none ]
LISTEN TO THE DANA PRETZER SHOW ON SCARED MONKEYS RADIO AT 9 PM ET
Dana welcomes special guests:
Former DA Wendy Murphy on the Powell case and her thoughts on the death of Whitney Houston
Former FBI agent Clint VanZandt on the Powell case
LISTEN TONIGHT LIVE AT 9 PM ET
The Dana Pretzer Show - Tuesday, February 21, 2012
Play Now
| |
Download
---