The Dana Pretzer Show – Thursday, May 31, 2018 – Please Join Dana Pretzer Tonight at 9 PM ET with Special Guest: Diane Fanning & Richard Muti
May 31st, 2018 under Caylee / Casey Anthony, Diane Fanning, Guests, Legal Trials, Murder, Richard Muti, Show Line Ups, The Dana Pretzer Show, True Crime. [ Comments: none ]
THE DANA PRETZER SHOW

Tonight's Guests:
---
The Dana Pretzer Show – Tuesday, March 14, 2017 – Please Join Dana Tonight at 9 PM ET with Author Richard Muti
March 14th, 2017 under Guests, Politics, Richard Muti, Show Line Ups, The Dana Pretzer Show, True Crime. [ Comments: none ]
THE DANA PRETZER SHOW

Tonight's Guest:
Richard Muti discussing his political and crime books. He will join Dana for the complete show.
---
The Dana Pretzer Show- Monday, February 29, 2016 – Don't Miss Tonights Show With Special Guest Richard Muti.. Author, Former Prosecutor and Mayor
February 29th, 2016 under Guests, Richard Muti, The Dana Pretzer Show. [ Comments: none ]

LISTEN TO THE DANA PRETZER SHOW ON SCARED MONKEYS RADIO AT 9 PM ET
Richard Muti will be with us the entire hour to discuss his books, politics and crime
LISTEN TONIGHT LIVE AT 9 PM ET
The Dana Pretzer Show- Monday, February 29, 2016
Play Now
| |
Download
---
The Dana Pretzer Show – Wednesday, October 28, 2015 – Please Join Us Tonight at 9pm ET For Our Hour Long Discussion on Frank Sinatra
October 28th, 2015 under Guests, Richard Muti, Show Line Ups, The Dana Pretzer Show. [ Comments: none ]

LISTEN TO THE DANA PRETZER SHOW ON SCARED MONKEYS RADIO AT 9 PM ET
LISTEN TONIGHT LIVE AT 9 PM ET
The Dana Pretzer Show - Wednesday, October 28, 2015
Play Now
| |
Download
---
Daily Commentary – Wednesday, October 28, 2015 – Preview of Tonight's Dana Pretzer Show With Author Richard Muti
October 28th, 2015 under Daily Commentary, Guests, Richard Muti, Show Line Ups, The Dana Pretzer Show. [ Comments: none ]
Richard will be spending the full hour with us discussing his new book on "Ole Blue Eyes", Frank Sinatra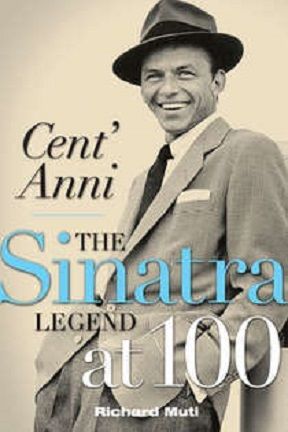 Daily Commentary - Wednesday, October 28, 2015
Play Now
| |
Download
---