The Dana Pretzer Show – Thursday, November 15, 2018 – Please Join Dana Pretzer Tonight at 7 PM ET with Special Guest: Robin Sax Discussing California Wild Fires & High Profile Crime Cases
November 15th, 2018 under Guests, News of the Day, Podcasts, Robin Sax, Show Line Ups, The Dana Pretzer Show, True Crime. [ Comments: none ]
LISTEN TO THE DANA PRETZER SHOW
Tonight's Guest:
---
The Dana Pretzer Show – Thursday, September 14, 2017 – Please Join Dana Pretzer Tonight at 9 PM ET with Special Guests: Clint Van Zandt & Robin Sax
September 14th, 2017 under Attorneys, Clint Van Zandt, Guests, Justice, Robin Sax, Show Line Ups, The Dana Pretzer Show, True Crime. [ Comments: none ]
THE DANA PRETZER SHOW

Tonight's Guests:
Clint Van Zandt, former FBI hostage negotiator, will be discussing his updated book, "Facing Down Evil: Life on the Edge as an FBI Hostage Negotiator," available at Amazon.
No ordinary Washington memoir, Facing Down Evil is an unprecedented look behind the scenes of our nation's most powerful law enforcement agency. As the FBI's premier hostage negotiator, Clint Van Zandt worked or consulted on some of recent U.S. history's most unsettling and high-profile conflicts, including the Waco, Oklahoma City, and Unabomber cases.
Robin Sax, author, legal analyst, victim advocate, and a former prosecutor for the State of California, County of Los Angeles and Riverside County District Attorney's Office, will be discussing high profile cases in the news.
---
The Dana Pretzer Show – Tuesday, June 7, 2016 – Join Us Tonight at 8:30pm ET with Special Guest Robin Sax
June 7th, 2016 under Guests, Robin Sax, Show Line Ups, The Dana Pretzer Show. [ Comments: none ]

LISTEN TO THE DANA PRETZER SHOW ON SCARED MONKEYS RADIO AT 8:30 PM ET
Author, legal analyst, victim advocate, radio host, and former Deputy DA Robin Sax will join Dana to discuss cases and events in the news
LISTEN TONIGHT LIVE AT 8:30 PM ET
The Dana Pretzer Show - Tuesday, June 7, 2016
Play Now
| |
Download
---
Daily Commentary – Tuesday, June 7, 2016 – Preview of Tonight's Dana Pretzer Show with Robin Sax
June 7th, 2016 under Daily Commentary, Guests, Robin Sax. [ Comments: none ]
Join us tonight for an hour long show with author, legal analyst, victim advocate, radio host, and former Deputy DA Robin Sax. We will be discussing recent cases and events in the news
Daily Commentary - Tuesday, June 7, 2016
Play Now
| |
Download
---
The Dana Pretzer Show – Wednesday, May 20, 2015 – Don't Miss Tonights Show with Private Investigator TJ Ward and Robin Sax Discussing the Natalee Holloway Case
May 20th, 2015 under Dave Holloway, Guests, Missing Persons, Natalee Holloway, Robin Sax, T.J. Ward. [ Comments: 1 ]

LISTEN TO THE DANA PRETZER SHOW ON SCARED MONKEYS RADIO AT 9 PM ET
International Private Detective, TJ Ward will be with us tonight discussing the Natalee Holloway case and witness that has come forward with new information. TJ Ward has worked on this case since the beginning and has joined us many times over the last 10 years.
Also joining us will be Attorney Robin Sax discussing the 10 years since Natalee Holloway's disappearance
LISTEN TONIGHT LIVE AT 9 PM ET
The Dana Pretzer Show - Wednesday, May 20, 2015
Play Now
| |
Download
---
The Dana Pretzer Show – Wednesday, April 29, 2015 – At 9pm ET, With Special Guests Bobby Brown and Robin Sax Discussing the Baltimore Riots
April 29th, 2015 under Bobby Brown, Robin Sax, Show Line Ups, The Dana Pretzer Show. [ Comments: none ]

LISTEN TO THE DANA PRETZER SHOW ON SCARED MONKEYS RADIO AT 9 PM ET
LISTEN TONIGHT LIVE AT 9 PM ET
The Dana Pretzer Show - Wednesday, April 29, 2015
Play Now
| |
Download
---
Daily Commentary – Wednesday, April 29, 2015 – Preview of Tonights Dana Pretzer Show at 9PM ET
April 29th, 2015 under Daily Commentary, Guests, Robin Sax. [ Comments: none ]
Please join us for tonight's show with special guests, bounty hunter Bobby Brown and attorney Robin Sax both discussing the problems in Baltimore
Daily Commentary - Wednesday, April 29, 2015
Play Now
| |
Download
---
The Dana Pretzer Show – Wednesday, February 18, 2015- With Special Guests Joel Brodsky, Wendy Murphy and Robin Sax
February 18th, 2015 under Guests, Joel Brodsky, Robin Sax, Show Line Ups, The Dana Pretzer Show, True Crime, Wendy Murphy. [ Comments: none ]
LISTEN TO THE DANA PRETZER SHOW ON SCARED MONKEYS RADIO AT 9 PM ET
LISTEN TONIGHT LIVE AT 9 PM ET
The Dana Pretzer Show - Wednesday, February 18, 2015
Play Now
| |
Download
---
Daily Commentery – Wednesday, February 18, 2015 – Preview of Tonights Dana Pretzer Show
February 18th, 2015 under Daily Commentary, Guests, Joel Brodsky, Robin Sax, Wendy Murphy. [ Comments: none ]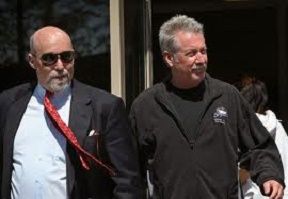 Daily Commentery - Wednesday, February 18, 2015
Play Now
| |
Download
---
The Dana Pretzer Show – Tuesday, September 23, 2014 – With Special Guests Attorney Joel Brodsky, Former ADA and Commentator Robin Sax and Crime Reporter Mike McIntyre
September 23rd, 2014 under Joel Brodsky, Mike McIntyre, Robin Sax, The Dana Pretzer Show, Uncategorized. [ Comments: none ]
<
LISTEN TO THE DANA PRETZER SHOW ON SCARED MONKEYS RADIO AT 9 PM ET
Former ADA and Television Commentator Robin Sax discussing the NFL
Crime Reporter Mike McIntyre with updates on high profile cases in the news
LISTEN TONIGHT LIVE AT 9 PM ET
The Dana Pretzer Show - Tuesday, September 23, 2014
Play Now
| |
Download
---